NEWS 2017
Camilla is teaching again in Stands&Dans from week 12 in Dansens Hus in Copenhagen
If you wish to join the training your very welcome to contact us
http://standsogdans.dk/shop/dans-basic-onsdag/
http://standsogdans.dk/shop/kropsforstaaelse-i-bevaegelse/
Camilla is also teaching and choreographing to the young talented dancers from The DAB Compagny
http://standsogdans.dk/shop/dab-kompagni/
NEWS 2016
NEW CREATION
"GOLDDIGGERS under the SUN"
Ny dansebegivenhed af koreograf Camilla Stage
Insanity and Totality unfolds as an excessive and
meditative dance celebration on stage
PREMIER 9th of November 2016 PERFORMANCES November 9th - 20th - Wed-Fri at 7pm, Sat-Sun at 5pm
Location in Dansehallerne Big Stage in CARLSBERGBYEN
http://www.dansehallerne.dk/en/performance/golddiggers-under-the-sun/
"GOLDDIGGERS under the SUN" Er et koreografisk installations værk af bevægelse, lys og lyd for 9 dansekunstnere hvori beskueren vil møde åndeløs poesi, absurditet, hysteri, klicheer, latter, vanvid og fornem æstetik i et eksperimenterende og bevægende kropsudtryk.
En scenisk meditation der udleves og udfoldes i absolut totalitet og er tænkt som et sol energetisk drevet collageværk.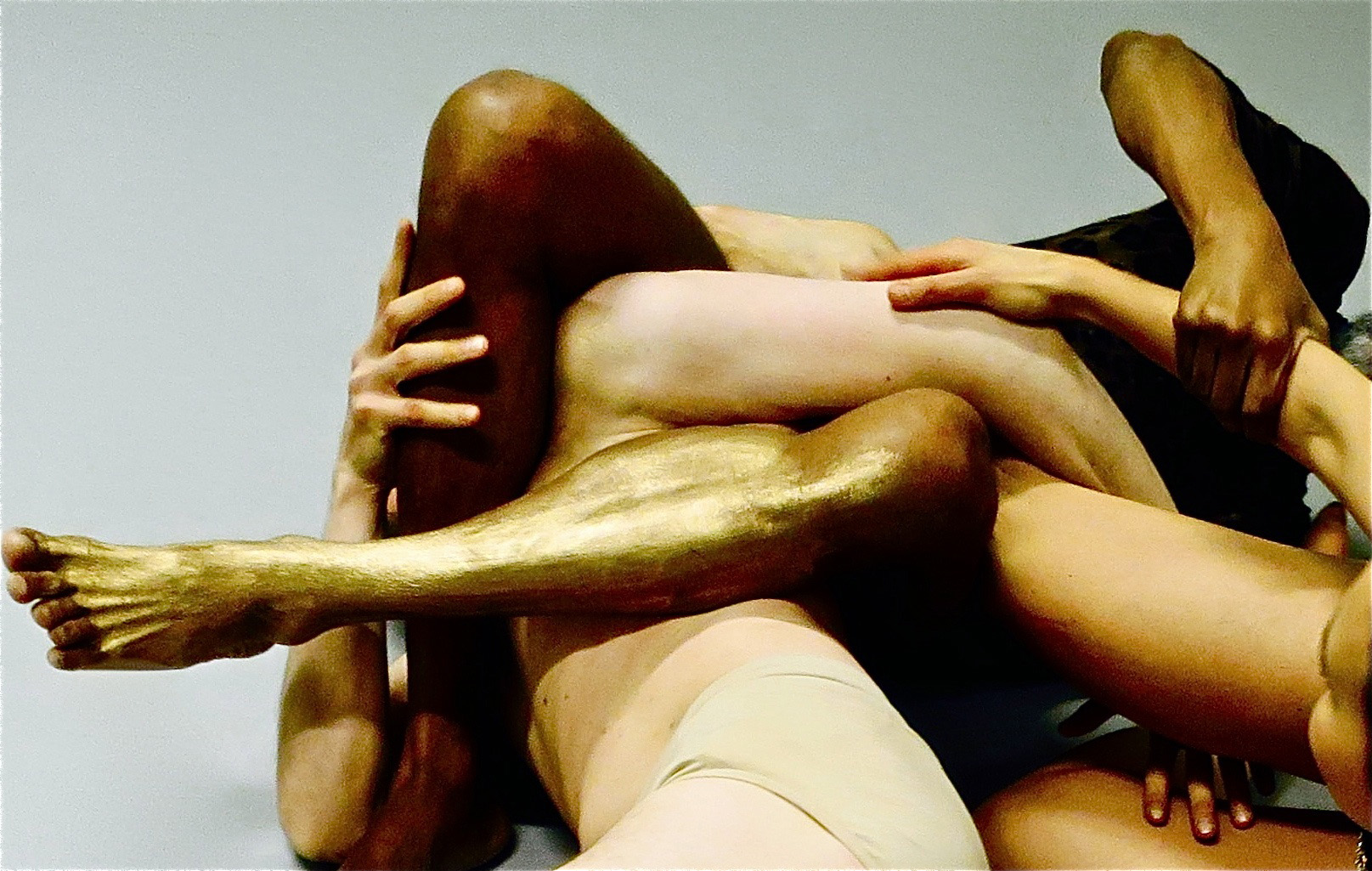 "GOLDDIGGERS under the SUN" er et ødselt og gyldent kunstværk af rå kropslighed og dyb inderlighed. Dyrkelse af ydre og indre rigdom undersøges og urdrifter og kosmiske forbindelser opstår igennem meditative og til tider showpræget og frenetiske optrin.
"GOLDDIGGERS under the SUN" er en ceremoniel glitrende solfest af gyldne hjertedanse der forsøger at "heale" det moderne menneske, fastlænket som det er til sit begær efter det uforgængelige og fuldkomne liv
Ide & Iscenesættelse Camilla Stage
Koreografi Camilla Stage i samarbejde med de medvirkende dansere Dansere Jan Vesala, Laurent Troudart, Tiziana Fracchiolla, Sofia Karlsson, Nelly Zagora, Sandra Liaklev Andersen, Joel Fritzon, Jean Huges Miredin & Rumiko Otsuka Visuel Stage & Lysdesign Raphael Solholm Lyddesign & Tonemester Mikkel Gemzøe Kostumer & Scene Camilla Stage
PR & Support Charlotte Rindom Rehearsal & Produktion Assistent Tomomi Yamauchi Administration Projektcenteret i Dansehallerne v. Jens Christian Jensen Foto & Trailer Thomas Petri.
Produktion Living Creatures.
Forestillingen er støttet af Statens Kunstfond projektstøtteudvalg for Scenekunst, Københavns Kommune Scenekunstudvalg, Augustinus Fonden, Knud Højgaards Fond, Beckett Fonden, A.P. Møller & Hustru Chastine Mc-Kinney Møllers Fond for almene Formaal
Camilla Stage participates in the Danish Booth at the TANZMESSE in Düsseldorf August 31th -September 4th 2016 supported by The Danish Art Foundation
Camilla/Living Creatures has received financial support to a new danceproduction this upcoming fall - season 2016 from the Danish Arts Foundation https://www.kunst.dk
Premier coming up November 2016 at Dansehallerne in Carlsbergbyen on the Big Stage
Workshop/Audition will be held on March 6th in Dansenhus in Copenhagen. Second call will be on March 13th 2016. Partcipation only by invitation.
TEACHING
Camilla is teaching again in Stands&Dans from week 9 in Dansens Hus and at Dansekapellet in Copenhagen
Camilla is teaching in Ringsted ROK in week 5 & & 6 http://www.tafatomdansen.dk/
Camilla is doing a workshop for senior citizens in Copenhagen/ Frederiksberg in March in the regi of Dance Force 40+
News 2015
Camilla presents a new choreographic work
Suite of TOUCH
Suite of TOUCH is a Music & Dance performance for 7 international dancers & 3 musicians live on baroque instruments.
The production is supported by the the Danish Art Council, Bikubben Fonden, Knud Højgaards Fond, Nordea Fonden and Dansehallerne
Premiere at DANSEHALLERNE Sept 27 - 2015
The show is on the program from september 27 until october 4 - Tuesday to Saturday at 7 pm sunday at 5 pm.
More information and tickets http://www.dansehallerne.dk/forestilling/suite-of-touch/
Dance performance will also take place at ROSENBORG CASTLE in Copenhagen www.kongernessamling.dk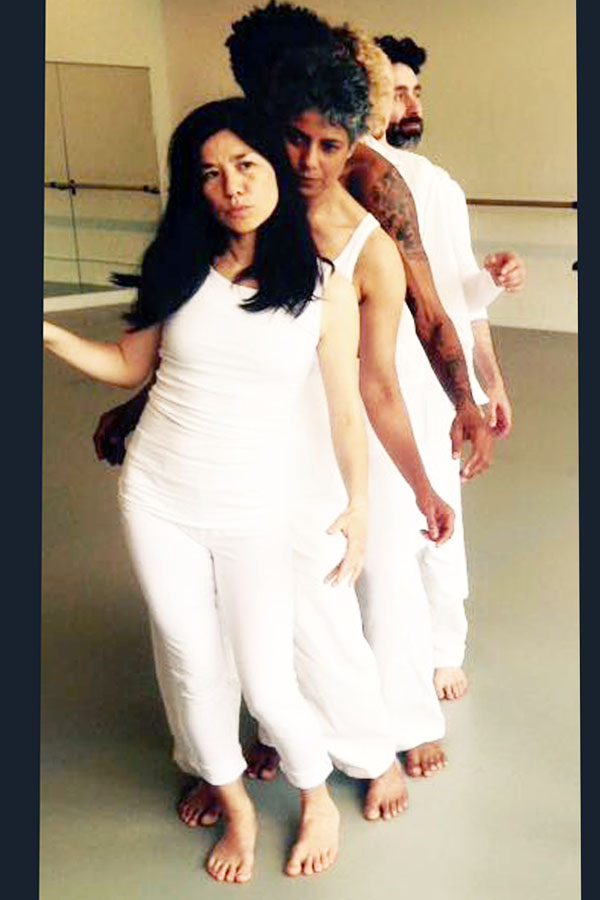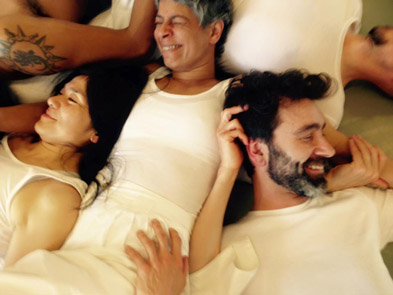 Camilla is dancing and choreographing
in the showcase performance
THE I KONCEPT Force 40+
at the festival CPH_STAGE and DET FRIE FELT with performances at DANSEKAPELLET and at DANSEHALLERNE June 2015
With choregraphic works from Camilla Stage, Jean Huges Miredin, Jan Martens, Luis Malvacias & Jeremy Nelson
https://www.kulturshot.dk/the-I-koncept/
TEACHING
Camilla is teaching again in Stands&Dans from October 2015 https://www.standsogdans.dk
Camilla is teaching in HOLBÆK Rok/Aben dans in week 44,45,46 & 48 abendans.dk/rok/
GRANT
Camilla has received a workinggrant for artists from the Danish Arts Foundation
News 2014
Camilla performed at the "Medicinsk Museiom" in Copenhagen with ord-dans in cooperation with Matilde Mørk, Bjørn Friis Thomsen & Kvindebandet under the Literature Festival - "KBH Læser".
Camilla teaches body-awareness, structuel new and modern dance at the Dansekapellet in Nord-Vest CPH springseason 2014
NEWS 2013
Camilla Presented the minature piece LOVESONG#..., at Loona Night November 5th, 2013 at DANSEHALLERNE in Copenhagen together with the dancers and colleagues - Gaute Grimeland, Maria Naidu, Alice Martucci & Camilla herself.
Camilla is performing in the artistic performace work by the Korean artist Sora Kim "Three foot walking" at Charlottenborg Museum in Copenhagen september, October and November 2013
www.kunsthalcharlottenborg.dk/exhibition/view/111
Photo: Sora Kim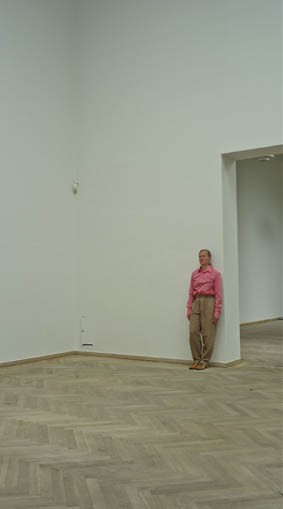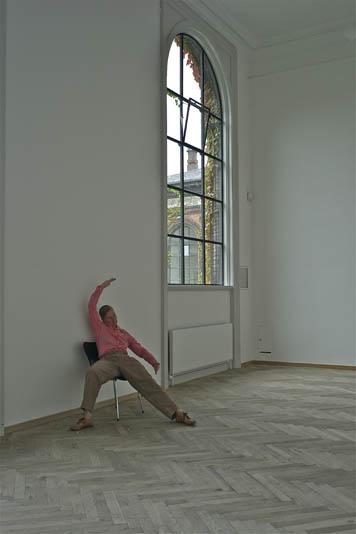 Camilla deltager i KEDJA Encounter Klaipeda i Litauen http://www.kedja.net/
The Imtimcy project a piece created in a on-going collabrative working enviroment between friend, artist and colleague Jean Huges Miredin. Premiere at Spot-ON in February 2013 and on LOONA NIGHTs in March 2013 at Dansehallerne www.dansehallerne.dk
Photo: Matilde Mørk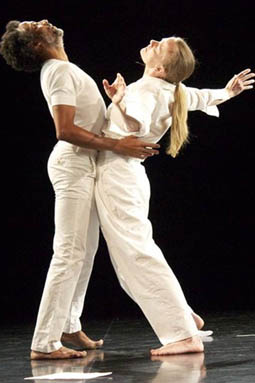 Camilla will be at Laboratoriescenen in week 8 - 2013, at DanseHallerne with FORCE 40+."40+" is a group of mature dancers, whose goal is to work together. They are all coming from different background in the field og art-dance. The idea came frome a need of visibility and desire to be actively present withing the artistic scene.
NEWS 2012
Camilla wil be at Laboratoriescenen in week 44 at DanseHallerne
Camilla is on VIMEO https://vimeo.com/camillastage
Camilla deltager i KEDJA Encounter Sept 2012 Tallinn Eastland. http://www.kedja.net/
Camilla har maj 2012 modtaget et arbejdslegat af Statens Kunstfond til fortsat kunstnerisk virke. http://www.kunst.dk/kunststoette/
NY DANSEFORESTILLING AF CAMILLA STAGE
Poetry in White (do you know the Stars, the Moon and the Milky Way?)
Store Carl i Dansehallerne Premiere 5 & 6 juni kl. 20.00 2012 http://www.dansehallerne.dk
http://www.camillastage.dk/cspoetry.htm
POETRY IN WHITE er et koreografisk værk for tre danserinder, en mikrofon, et glas mælk, et hvidt flag, hvide servietter og nogle kæledyr – men også et par af de vildt farlige - grrrrrrr. Forestillingen undersøger begreberne tid og opløsning
KOREOGRAFI OG ISCENESÆTTELSE: Camilla Stage
DANS:Anne Claire Thiesen, Susanne Judson, Tomomi Yamauchi. PR/KOMMUNIKATION: Peter Lyth
Forestillingen er støttet af Statens Kunstråds Scenekunstudvalg/Akutualitetspulje, Københavns Scenekunstudvalg og
Danmarks Nationalbanks Jubilæumsfond af 1968.
Et nyt værk af Camilla Stage
Camilla har modtaget økonomisk støtte fra Statens Scenekunst udvalg, til forestillingen
Poetry in White Premiere 5 & 6 juni kl. 20.00 2012 http://www.dansehallerne.dk/
AND finally a DEER came out from the FOREST.
Live dans: Camilla Stage & Live musik: Giuseppe De Bellis
Soloen er et samarbejde med komponisten Giuseppe De Bellis, som vises på bonus forestillingen AND MORE PEOPLE d. 31 januar 2012 i DanseHallerne kl ca 21.30, efter forestillingen PEOPLE af koreografkollektivet E.K.K.O.
News 2011
Camilla har medvirket i 2 film i 2011
M-for Markus En film af Ali Abassi - Premiere juni 2011
På rollelisten finder man bl.a. Camilla Stage, Jesper Klein, Morten Suurballe, Caspar Phillipson, Christina Selden og Lior Cohen
http://twitchfilm.com/news/2011/05/enter-a-murderous-dream-state-with-ali-abbasis-m-for-markus.php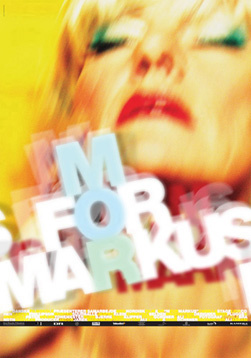 Your Body is a Planet
En film af Sturla B. Grøvlen. Kvinden Camilla Stage
Premiere juni 2011 http://www.sturla.dk/index.php?/shortfiction/commercial-work/
2008
Hjertets Nat
- en bevægelsesceremoni iscenesat af Camilla Stage 15. – 29. Maj 2008
TRAILER http://rfnt.dk/hjertetsnat/index2.html?x=27155
Et ritual i dans og performance med 1 kvinde og 5 mænd.
Hjertets Nat henter inspiration fra den franske filosof Georges Batailles novelle 'Madame Edwarda'. I novellen beskrives en mands møde med den prostituerede kvinde Edwarda, der skøn, nøgen og upassende erklærer sig selv for Gud. Camilla Stage lader tilskueren følge menneskets afsøgen af det forbudte på nærmeste hold i en Hjertets Nat gennemsyret af erotikken og døden.