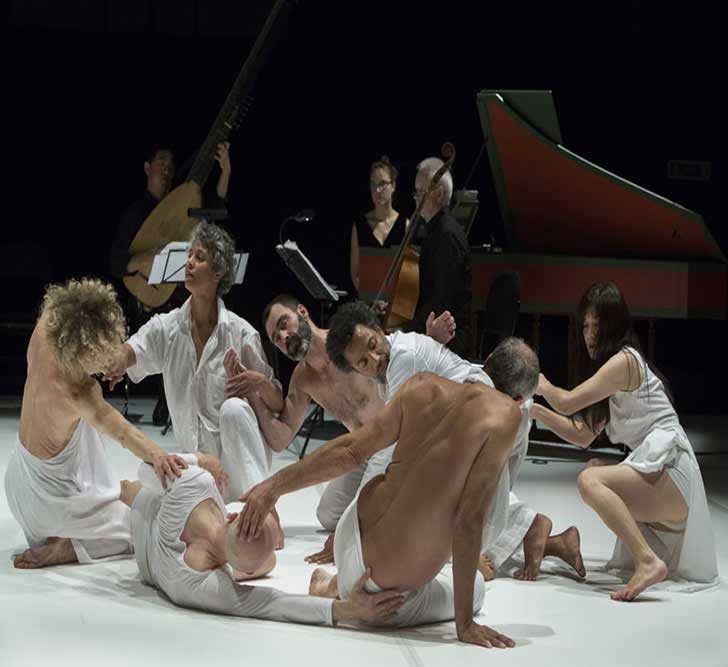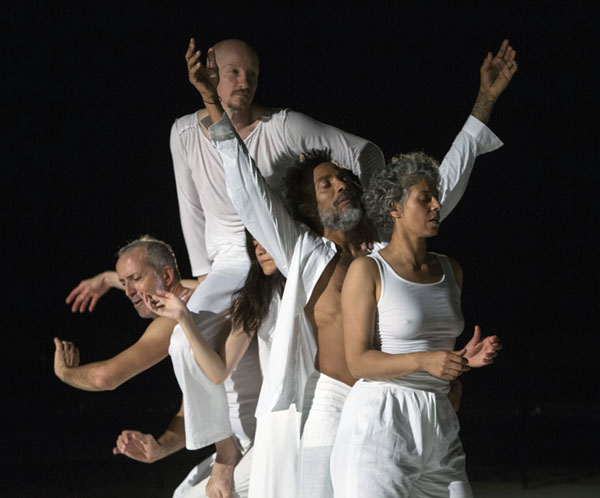 SUITE of TOUCH
(2015)
A suite for 7 international dance artists and 3 musicians playing live on baroque instruments.
To be touched physically can give emotional reactions. Likewise, to be emotionally touched can give us physical reactions. In meetings where we touch our selves or each other, we are moved. We feel connected and alive. We get excited, nervous or we feel joy. Some people even say that 'to touch' is as essential for survival as 'to breathe'.
In a close interaction with the expressive music composed by Marin Marais and Monsieur de Sainte-Colombe, Camilla Stage together with musician and consultant Mogens Rasmussen presents a suite of sophisticated ornamental dances. A suite that – room by room, touch by touch – creates the performance and its changeable and playful patterns of movements.
Choreography & Staging: Camilla Stage
Dancers:
Maria Naidu (India/Sweden), Tomomi Yamauchi (Japan/DK), Jean Hugues-Miredin (Martinique/DK), Jan Vesala (Sweden/DK), Jordi Puigdefàbregas Serra (Spain), Susanne Judson (DK), Miguel Cortes (Sverige)
Music consultant:
Mogens Rasmussen (DK)
Musicians:
Mogens Rasmussen (DK) on viola de gamba
Dohyo Sol (Sweden) på theorbe
Babett Hartmann på harpsichord (DK)
Musikalsk koordinator: Irene Werner Stage
Kostumer: Camilla Stage og Trine Walther
Lysdesign og lysafvikling: Antonio Rodrigues-Andersen
Tonemester og lydafvikling: Mikkel Gemzøe
PR/Kommunikation: Peter Lyth
Video-trailer: Petri & Kleinhout
PREMIRE: 24. SEPTEMBER - 4. OKTOBER 2015
STORE SCENE
Venue: Dansehallerne på Carlsberg, København V
VARIGHED: 60 MIN. (UDEN PAUSE)
TIR-LØR KL. 19, SØN KL. 17