Den Hemmelige Ild
(The Secret Fire)
2004
Disturbing is the fire of desire, the scorching flame of the body.
To dare standing face to face with ones own desire is the focus in the performance in which three female and three male dancers take part, is an intense, abstract body drama concerning both the individuals aspiring to, but also fear of the redemption of, the vivid and consuming forces of desire.
In "Den Hemmelige Ild" Stage brings man and woman together and explores the force, the desire, which determine the fusion – the melting together – between the two sexes.
A desire, which is both vivid and consuming, and which Stage visualizes in her unique, sensuous and vigorous sculptural idiom.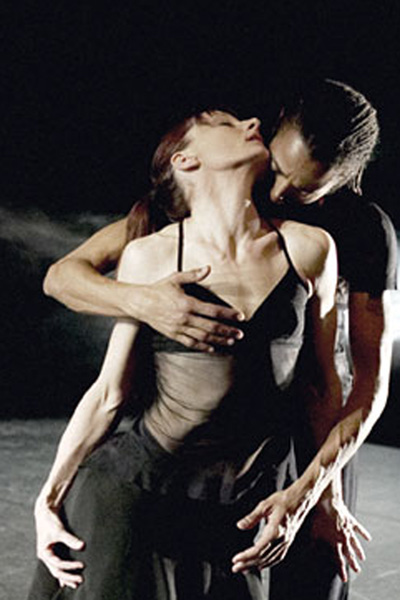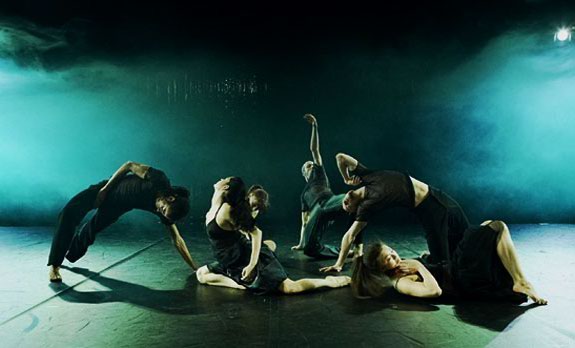 Choreography: Camilla Stage
Dance & movement material: Louise Hyun Dahl,
Signe Andersen, Victoria May, Jean Hugues Miredin,
Jordi Puigdefabregas Serra and Philip Smith
SETDESIGN & VIDEO: Signe Krog
COSTUMES: Lise Klitten
LIGHTDESIGN: Lars Egegaard Sørensen
Sounddesign: Ise Klysner
Photography: Christoffer Askman
PR & Administration: Ulla Boeg
Production Living Creatures
PREMIERE: 23rd April. 9th May 2004
Venue: Dansescenen, Øster Fælled Torv 34,
Copenhagen